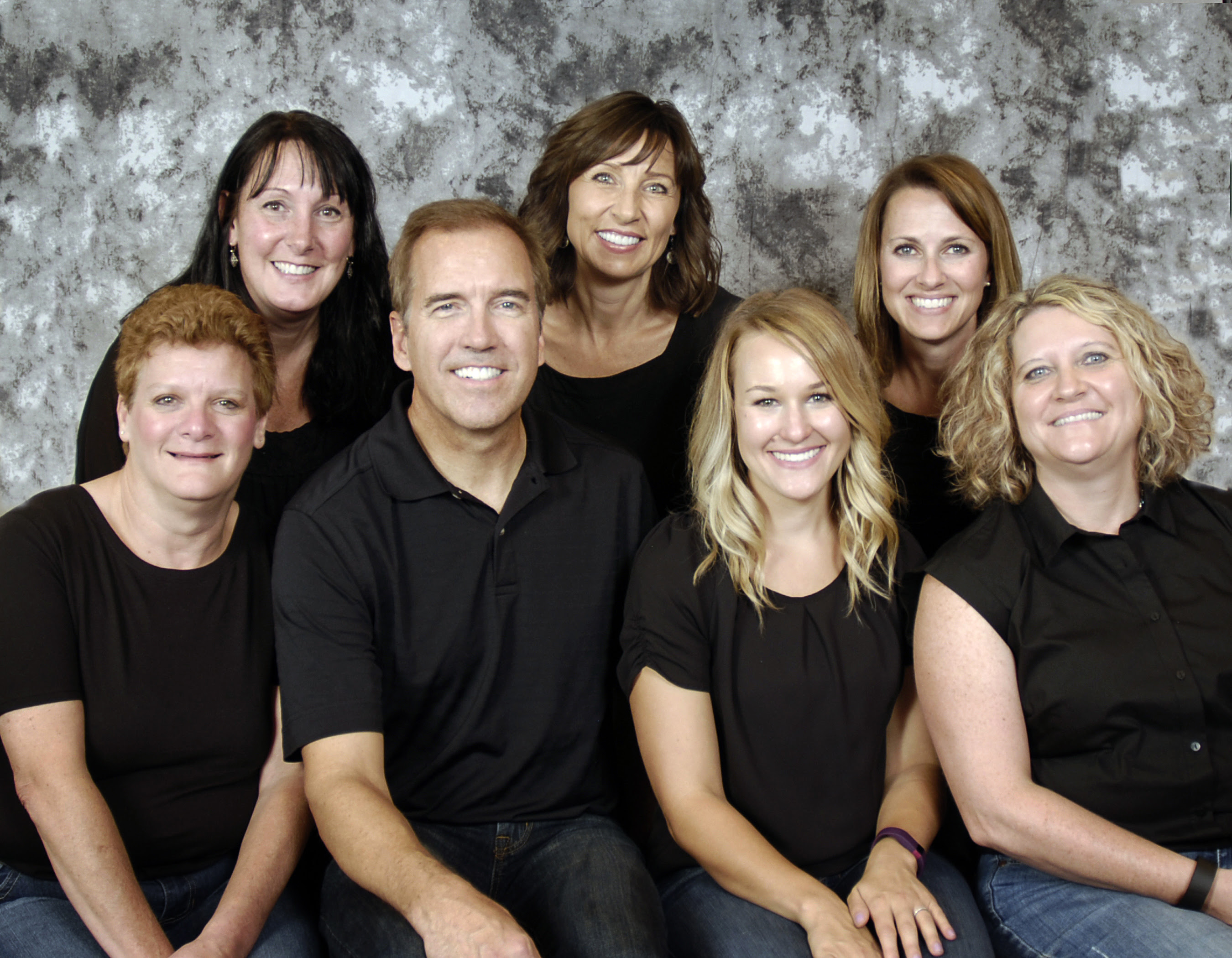 Smiles For Life – Bloomington

Greetings! With warmer temperatures on the horizon, we wanted to remind you to set your clocks ahead one hour this Saturday. We hope that you had a pleasant winter and that you have a great and warm spring! We hope to see you soon.
Do you or someone you care about need a bite guard?
Dr. Brooks and the Smiles for Life team, want to introduce the importance of protecting your teeth form clenching and grinding.
Some people unconsciously clench their teeth. However, it can be frequent and severe enough to lead to jaw disorders, headaches, damaged teeth and other problems. Unfortunately, some people aren't aware of the habit, so they aren't diagnosed with the condition until complications occur. That's why it's important to know the signs and symptoms of bruxism and to seek regular dental care.
Signs and symptoms
The signs and symptoms of bruxism may include:
 Teeth grinding or clenching
 Teeth that are worn down, flattened or chipped
 Worn tooth enamel, exposing the inside of your tooth
 Increased tooth sensitivity
 Jaw pain or tightness in your jaw muscles
 Earache — because of severe jaw muscle contractions, not a problem with your ear
 Headache
 Chronic facial pain
 Chewed tissue on the inside of your cheek
The three top triggers are:
Stress
Lack of sleep
Too much caffeine
Call us if you or someone you care about needs a bite guard.
Meet a Member of Our Team
Amber: Dental Hygienist/ Administrative Assistant:
Amber graduated from Argosy University with a degree in Dental Hygiene. She is the newest member to our team and has been with us since 2013. Amber is a great addition and is very patient with the rest of the team as she tries to teach us new social media skills. Amber not only works as a hygienist, but also very knowledgeable when it comes to helping patients understand their insurance benefits. She enjoys working with patients of all ages, but especially children. Amber has quickly become a patient favorite due to her gentle touch as a hygienist and a friendly high energy approach to resolving questions and concerns. She and her husband have two boxers: Deuce and Haylee, her very spoiled fur babies. In her free time she enjoys going hiking and playing softball.
With St. Patrick's Day coming up we thought that we would share an Irish favorite!
Sephard's Pie
Ingredients
4 large potatoes, peeled and cubed
1 tablespoon butter
1 tablespoon finely chopped onion
1/4 cup shredded Cheddar cheese
salt and pepper to taste
5 carrots, chopped
1 tablespoon vegetable oil
1 onion, chopped
1 pound lean ground beef
2 tablespoons all-purpose flour
1 tablespoon ketchup
3/4 cup beef broth
1/4 cup shredded Cheddar cheese
Directions
Bring a large pot of salted water to a boil. Add potatoes and cook until tender but still firm, about 15 minutes. Drain and mash. Mix in butter, finely chopped onion and 1/4 cup shredded cheese. Season with salt and pepper to taste; set aside.
Bring a large pot of salted water to a boil. Add carrots and cook until tender but still firm, about 15 minutes. Drain, mash and set aside. Preheat oven to 375 degrees F (190 degrees C.)
Heat oil in a large frying pan. Add onion and cook until clear. Add ground beef and cook until well browned. Pour off excess fat, then stir in flour and cook 1 minute. Add ketchup and beef broth. Bring to a boil, reduce heat and simmer for 5 minutes.
Spread the ground beef in an even layer on the bottom of a 2 quart casserole dish. Next, spread a layer of mashed carrots. Top with the mashed potato mixture and sprinkle with remaining shredded cheese.
Bake in the preheated oven for 20 minutes, or until golden brown.